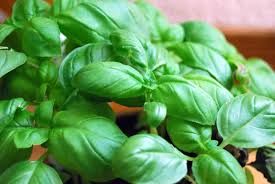 Basil Essential Oil
100% Basil Oil
Aroma: clear, light and peppery. Gives a sweet top notes to blends.
Benefits: Lively, inspiring, uplifting.
Extraction Method: Steam distillation from the leaves and the flowering tops.
Mixes Well With:
Bergamot, Black Pepper, Cedarwood, Fennel, Ginger, Grapefruit, Lavendar, Lemon, Marjoram, Neroli and Verbena.
Suggested Use
Burners and Vaporizers:
Basil can be used for migraines, headaches and to help increase concentration and clears the mind.
Bath:
When adding Basil Oil to bath, it can help relieve arthritis and gout, as well as menstrual pains and cramps.
Caution: 100% Pure Undiluted Oils, but should not be taken internally. Use for aromatherapy and topical application (as long as diluted with a carrier oil). Keep out of the reach of children. Avoid contact with eyes. If pregnant or lactating, consult your healthcare practitioner before using.
Reviews