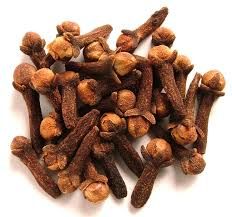 Clove Bud Essential Oil
100% Clove Bud
Aroma: Warm, spicy, woody, with a slightly fruity top note
Properties: Analgesic, antiaging, antibacterial, anticlotting, antifungal, anti-inflammatory, antimicrobial, antispasmodic, antioxidant, antiseptic, antiviral, carminative, expectorant, insecticide, stimulant, stomachic
Benefits: Exhaustion, flatulence, indigestion, insect repellent, muscle pain, nausea, sprains, stale breath, toothache, ulcers, wounds. Clove oil is high in eugenol. This constituent gives this oil analgesic properties.
Suggested Use:
For aromatherapy use. For all other uses, carefully dilute with a carrier oil such as jojoba, grapeseed, olive, or almond oil prior to use. Please consult an essential oil book or other professional reference source for suggested dilution ratios.
Mixes Well With: Allspice, bay, bergamot, chamomile, clary sage, geranium, ginger, grapefruit, jasmine, lavender, lemon, mandarin, palmarosa, rose, sandalwood, vanilla, ylang ylang.
Caution: 100% Pure Undiluted Oils, but should not be taken internally. Use for aromatherapy and topical application (as long as diluted with a carrier oil). Keep out of the reach of children. Avoid contact with eyes. If pregnant or lactating, consult your healthcare practitioner before using.
Reviews