Grapefruit (Pink) Essential Oil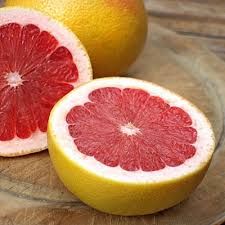 Grapefruit (Pink) Essential Oil
Grapefruit (Pink) Oil
The perky aroma of a freshly squeezed sweet and juicy grapefruit.
Grapefruit is known to stop cravings for sweets, useful for enhancing self esteem, improves digestion and metabolism.
BLENDING SUGGESTIONS:

Lemon, Palmarosa, Bergamot, Orange, Rosemary, Cypress, Lavender, Geranium and Cardamon
Caution: 100% Pure Undiluted Oils, but should not be taken internally. Use for aromatherapy and topical application (as long as diluted with a carrier oil). Keep out of the reach of children. Avoid contact with eyes. If pregnant or lactating, consult your healthcare practitioner before using.
Reviews