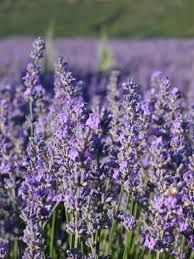 Lavandin Essential Oil
100 % Lavandin Essential Oil
Lavandin has a light floral aroma, similar to lavender oil, sharper and it is clear in color.
Extraction:
Lavandin oil is extracted from the fresh flowering tops by steam distillation.
Lavandin is sometimes confused with Lavender. It helps you feel more relaxed, eases sore muscles and joints, relieves stiff muscles, clears the lungs and sinuses from phlegm. Assists with wound healing and dermatitis.
Burners and vaporizers:
Lavandin oil can be used in vapor therapy for coughs, colds and flue and to promote a more relaxed feeling.
Bath or Massage Oil:
Lavandin oil can be used as a blended massage oil for joint and muscle pains, muscle stiffness, clearing the lungs and sinuses of phlegm.
Cream:
Lavandin oil is useful to help the skin heal wounds faster and also calms dermatitis.
Lavandin oil blends well with bergamot, citronella, cinnamon, clary sage, jasmine, pine, thyme, patchouli and rosemary.
Caution: 100% Pure Undiluted Oils, but should not be taken internally. Use for aromatherapy and topical application (as long as diluted with a carrier oil). Keep out of the reach of children. Avoid contact with eyes. If pregnant or lactating, consult your healthcare practitioner before using.
Reviews