Lemon Eucalyptus Essential Oil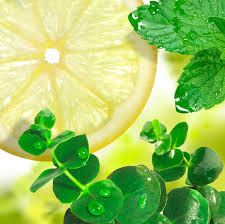 Lemon Eucalyptus Essential Oil
100% Lemon Eucalyptus Oil
Extraction: Steam distilled. Similar to citronella.
Aroma:
Grassy green notes, with lemon-like aroma. Similar to
Uses:

Lemon Eucalyptus oil is good for arthritis, bronchitis, cold sores, colds, coughs, fever, flu and sinusitis.
Blends well with basil, black pepper, cedarwood, clove, eucalyptus, frankincense, geranium, ginger, lavender, orange, pepermint, pine, tea tree and ylang ylang.
Caution: 100% Pure Undiluted Oils, but should not be taken internally. Use for aromatherapy and topical application (as long as diluted with a carrier oil). Keep out of the reach of children. Avoid contact with eyes. If pregnant or lactating, consult your healthcare practitioner before using.


Reviews