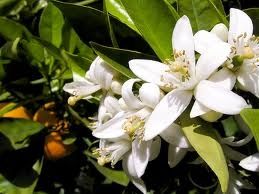 Neroli Essential Oil
Neroli (Orange Blossom) Oil @ 50% with Jojoba Carrier Oil.
A delicate and delightful scent. Brings inspiration and enhances creativity. Boosts confidence and self-esteem. Soothing and deeply relaxing; a powerful aid in relieving mental/emotional stress and anxiety. Greatly eases fear, depression, grief, shock and hysteria. Wonderful for skin care.
Caution: 100% Pure Undiluted Oils, but should not be taken internally. Use for aromatherapy and topical application (as long as diluted with a carrier oil). Keep out of the reach of children. Avoid contact with eyes. If pregnant or lactating, consult your healthcare practitioner before using.
Reviews