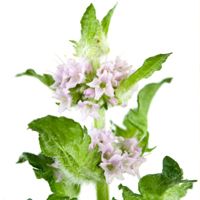 Patchouli Essential Oil
100% Patchouli Oil
Aroma:
Deep earthy and woody aroma with slight notes of green and fruit
Extraction:
Steam Distilled
Uses:
Patchouli Essential Oil has a grounding and balancing effect on the emotions and banishes lethargy, while sharpening the wits, fighting depression and anxiety.
Patchouli Essential Oil is effective for fungal and bacterial infection and is of great help for insect bites.
Vapor Therapy:
Patchouli Oil can be used to fight anxiety and depression, while at the same time creating a very amorous atmosphere and acting as an insect repellent.
Bath and Massage Oil:
Assists to help fight depression, skin and scalp complaints, fungal infections, fluid retention, help break down cellulite and also assists with constipation, overweight and dermatitis.
Cream:
General skin care, helps rejuvenate the skin and stimulate the formation of new skin cells, while fighting infections. Helps to speed up healing, while preventing the wound forming scars and is effective for acne, eczema, slow healing wounds, as well as other fungal infections, such as athletes foot.
Blends well with Sandalwood, Cedarwood, Oakmoss, Geranium, Clove, Lavender, Orange and Bergamot.
Caution: 100% Pure Undiluted Oils, but should not be taken internally. Use for aromatherapy and topical application (as long as diluted with a carrier oil). Keep out of the reach of children. Avoid contact with eyes. If pregnant or lactating, consult your healthcare practitioner before using.
Reviews