Rose Essential Oil @ 50% with Jojoba Carrier Oil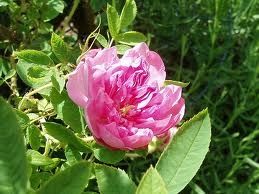 Rose Essential Oil @ 50% with Jojoba Carrier Oil
Rose Oil @ 50% with Jojoba Carrier Oil.
The symbol of love. Elegant, romantic and enchanting. Awakens, inspires and brightens the heart. Relieves tension, depression, postnatal depression, sadness and grief. Especially soothing for children. Helps appease envy, jealousy and anger. Has a powerful tonic effect upon the circulation and nervous system. Beneficial for the liver and gallbladder.
Caution: 100% Pure Undiluted Oils, but should not be taken internally. Use for aromatherapy and topical application (as long as diluted with a carrier oil). Keep out of the reach of children. Avoid contact with eyes. If pregnant or lactating, consult your healthcare practitioner before using.
Reviews