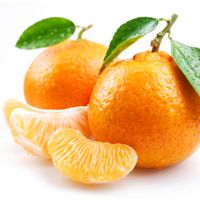 Tangerine Essential Oil
Aromatic Scent:

Tangerine has a fresh, sweet citrus scent.


Blends well with:

Bergamot, Clary Sage, Coriander, Cypress, Geranium, Grapefruit, Lavender, Lemon, Lime, Neroli, Nutmeg, Orange, Petitgrain, Rose absolute and Vanilla.


Suggested Uses:

Tangerine is refreshing and rejuvenating. When diffused, it can help clear the mind and reduce stress. It is also a great immune stimulant and can help ease stomach issues such as nausea when added to a carrier oil and applied to the abdomen.
Caution: 100% Pure Undiluted Oils, but should not be taken internally. Use for aromatherapy and topical application (as long as diluted with a carrier oil). Keep out of the reach of children. Avoid contact with eyes. If pregnant or lactating, consult your healthcare practitioner before using.
Reviews