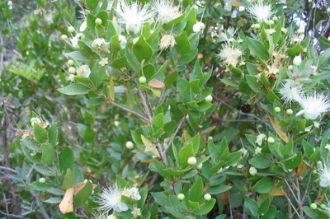 Tea Tree Essential Oil
100% Tea Tree Oil
Aroma:
Light spicy, rather pungent smell and is very pale in color.
Extraction:
Extracted from the leaves and twigs by steam distillation.
Known as the "Miracle Oil". The single most effective and non-toxic antibacterial and anti-fungal essential oil. Stimulates the immune system; useful for assisting and speeding all healing processes. Anti viral properties aids in the healing of cold sores, cold and flu. Beneficial for the respiratory system; cold, flu and asthma. A must for any first aid kits.
Vapor Therapy:
Helps with colds, sinusitis, bronchitis and other respiratory ailment and is also used to help the mind cope after shock.
Bath:
In Bath, oil helps with all respiratory ailments, as well skin infections, scalp disorders, viral infections, babies colds and coughs, as well as sweaty feet.
Cream:
When tea tree oil is blended into a cream or lotion and applied to skin, it will help to clear up any fungal bacterial as well as viral infections.
Good for boils, abscesses, acne, bite wounds from animals
Blends well with cinnamon, clary sage, clove, geranium, lavender, lemon, myrrah, rosemary and thyme.
Caution: 100% Pure Undiluted Oils, but should not be taken internally. Use for aromatherapy and topical application (as long as diluted with a carrier oil). Keep out of the reach of children. Avoid contact with eyes. If pregnant or lactating, consult your healthcare practitioner before using.
Reviews