Three Kings Self Lighting Charcoal Briquettes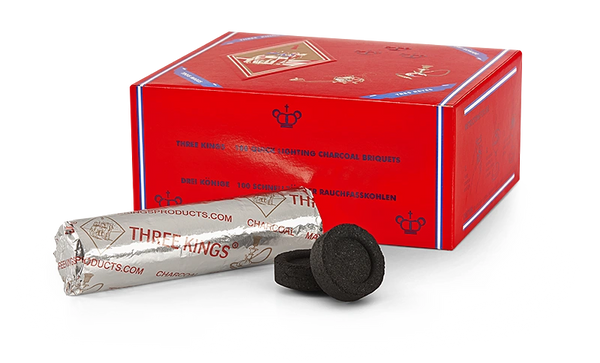 Three Kings Self Lighting Charcoal Briquettes
When burning pure resin incense use 3 Kings Charcoals!

Each charcoal disk ignites easily, are odorless and have a smooth, long and even burn. , just lite the end of the disk and wait till the little spark has gone through the entire charcoal, then place it in your burning bowl. Resin incense is then placed, in small amounts, into the center of each disk. This method of burning releases the incense's full aroma and benefit.
Do not over load your charcoal with incense because you may run the risk of putting it out. Charcoal disks are very hot just like a barbecue charcoal so use with extreme caution.
Each disk burns about 40 minutes. 3 Kings Charcoals: Foil wrapped self-lighting 40mm/ 10-pieces per pack $3.50


Reviews